Cuba City
Matansas, cube, cities and areas, tours, protected areas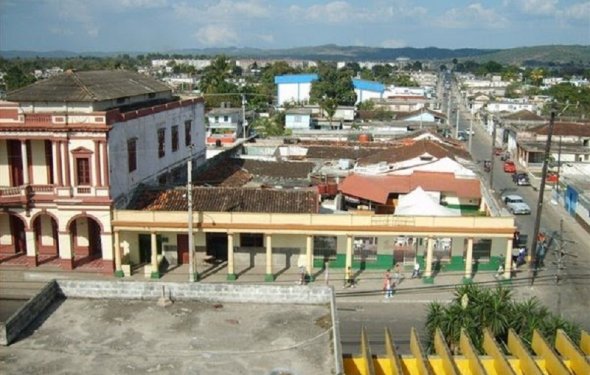 Mathansas are major resorts, cities, tours, sights, museums, tourist feedback.
Matanzas is one of Cuba ' s most industrially developed provinces, where oil refineries and sugar factories are located. The province is known thanks to the beautiful beaches of Waradero, the city of Cardenas, the Sapada peninsula, where the biosphere reserve and the Gulf of Swinei are located (Bahía de Cochinos).
How to get
The airport of Juan Gualberto Gómez is located 20 kilometres east of the provincial capital.
Three times a day, Viazul buses from Havana and Waradero arrive in the city of Matanzas. Several trains per day go to Havana, Santa Clara, Camaguay, and there are night trains to Sienfuegos, St. Spiritus and Santiago de Cuba.
Transport
In the capital, a car or moped can be rented at Micar, Servi-Cupet and Havanautos.
Climate
Tropical climate, soft. The average temperature of the coldest month of the year, January, is 25 to 27 degrees. The air warms up to 30 to 32 degrees in August. The rainy season lasts from May to November, with the highest rainfall in June and October. The water temperature is 24 degrees in winter and 28 degrees in summer.
Shopping
There is a Mercado La Plaza market in the city of Matanza, located near the Puente Sánchez Figueras bridge.
Cardenas also has a market that sells fresh vegetables and fruit. The market is located on Av 3 Oeste y Calle 12.
A Roma factory, Fábrica Arrechabala, was located north-west of Cardenas, where Havana Club was founded in 1878.
Matanza
Kitchen
east of the city of Matanzas, on the San Felipe route, next to Varadero, there are two restaurants specializing in the Caribbean kitchen and seafood, respectively, El Ranchón El Paso and El Marino.
The Creole kitchen can be found in the Restaurante Teni restaurant next to the Reparto Playa beach. Another Creole restaurant, El Ranchón Bellamar, is near the cave of Belyamar (Cuevas de Bellamar).
Matanzas Province
In the Gulf of Swini, there are two great beaches in the Spata Peninsula, Playa Hiron and Playa Larga, where seafarers will benefit from the diversity of marine life - coral education, mountains, sponges. Interest is also presented by several flooded caves.
The fields are located in the southern part of the peninsula 108 kilometres from the city of Matanzas, 140 kilometres from Waradero and 120 kilometres from Xienfuegos. You can get to them on a car.
Related Posts